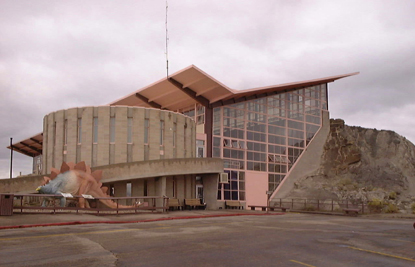 NPS Photo of Quarry Visitor's Center, Closed since 2006 for safety reasons
.
(AP news via KSL TV's website)
At a site not far from Dinosaur National Monument's Quarry Visitor Center, explosives specialists blasted away a hard stone layer to reveal new fossils. The lesser-known DNM 16 quarry has been productive but the hard stone has stymied new fossil finds since 2007.